UXDA has a fantastic news for everyone who are passionate about disruption of the financial industry. We have put UXDA philosophy into unique T-Shirt designs. Wearing it at any financial event is a stylish way to share key beliefs we all together stand for. It's time to make some noise and fight for the future of financial industry.
UXDA created mind-blowing apparel for all of our fans and like-minded people out there. Use specially designed UXDA merchandise to inspire people around you - colleagues, followers, and friends to join disruption of the financial industry and create user-centered services.
GET PASSIONATE ABOUT FINANCE
People think finances is the most important thing ever. Billions of people use financial services every day. We believe finances is only a tool to perform meaningful life. And life is definitely about love. So, let's add love and passion to finance.
TIME FOR CHANGE HAS COME
Digital age accepts only user-centered solutions. Together we will reinvent financial services for good. We should make finance to serve people by delivering fascinating experiences. Jump into customers shoes, and change the world.
DESIGN TO SIMPLIFY LIFE
Innovate or die approach is what will get finance moving. Reduce overall financial services complexity. Move towards simple yet powerful financial tools that fulfills everyday users needs. Stop producing boring junk, challenge the status quo.
Grab any of these T-shirts to spread inspiration around finance:
Design Thinking Disrupts Banking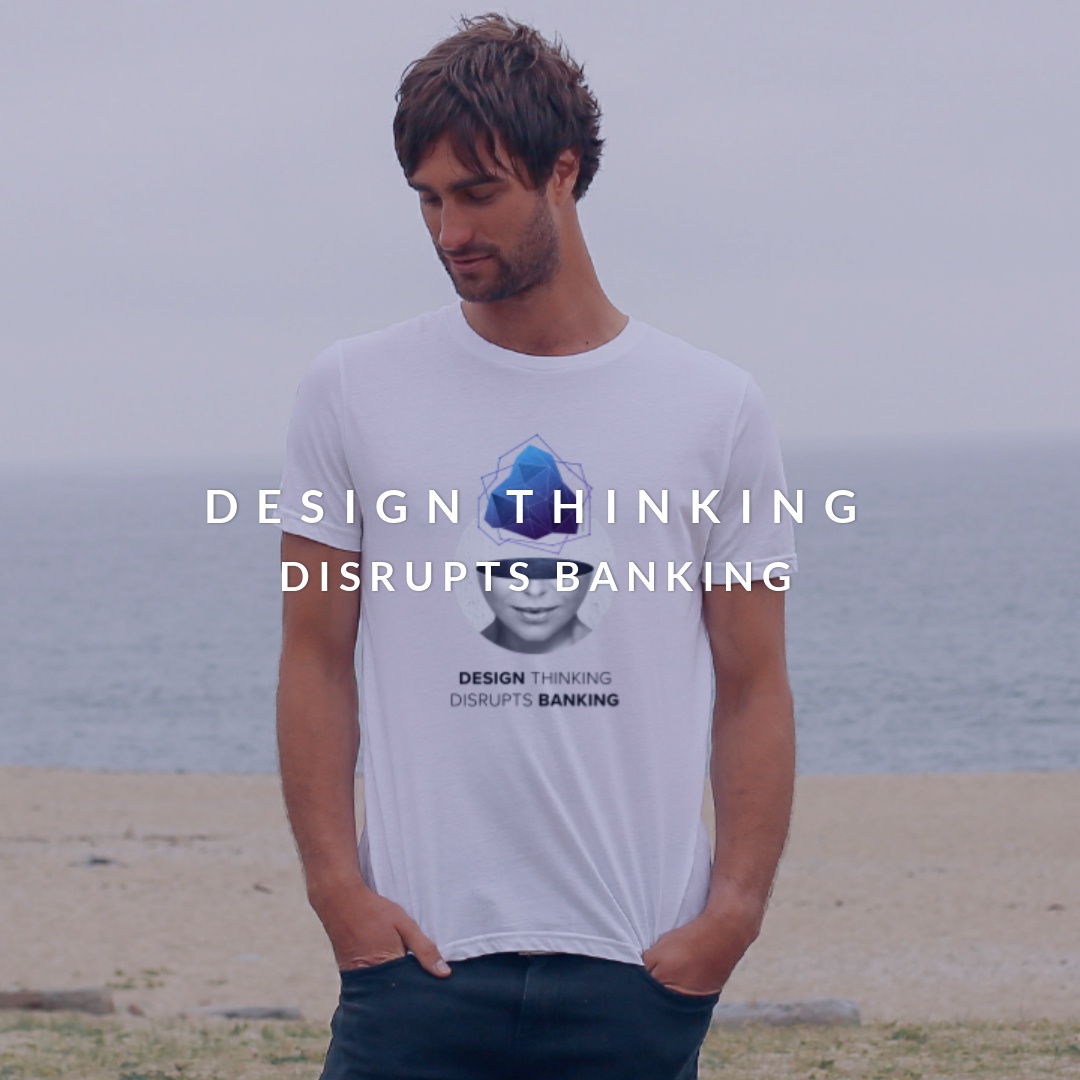 We see it everywhere - Design Thinking changes our world. Start from empathy, then define, ideate, prototype and test. This is the path to design new banking. Banking that is disrupted by customer-centricity. Share it to the community through your "Design Thinking Disrupts Banking" T-Shirt.
Bring Love To Finance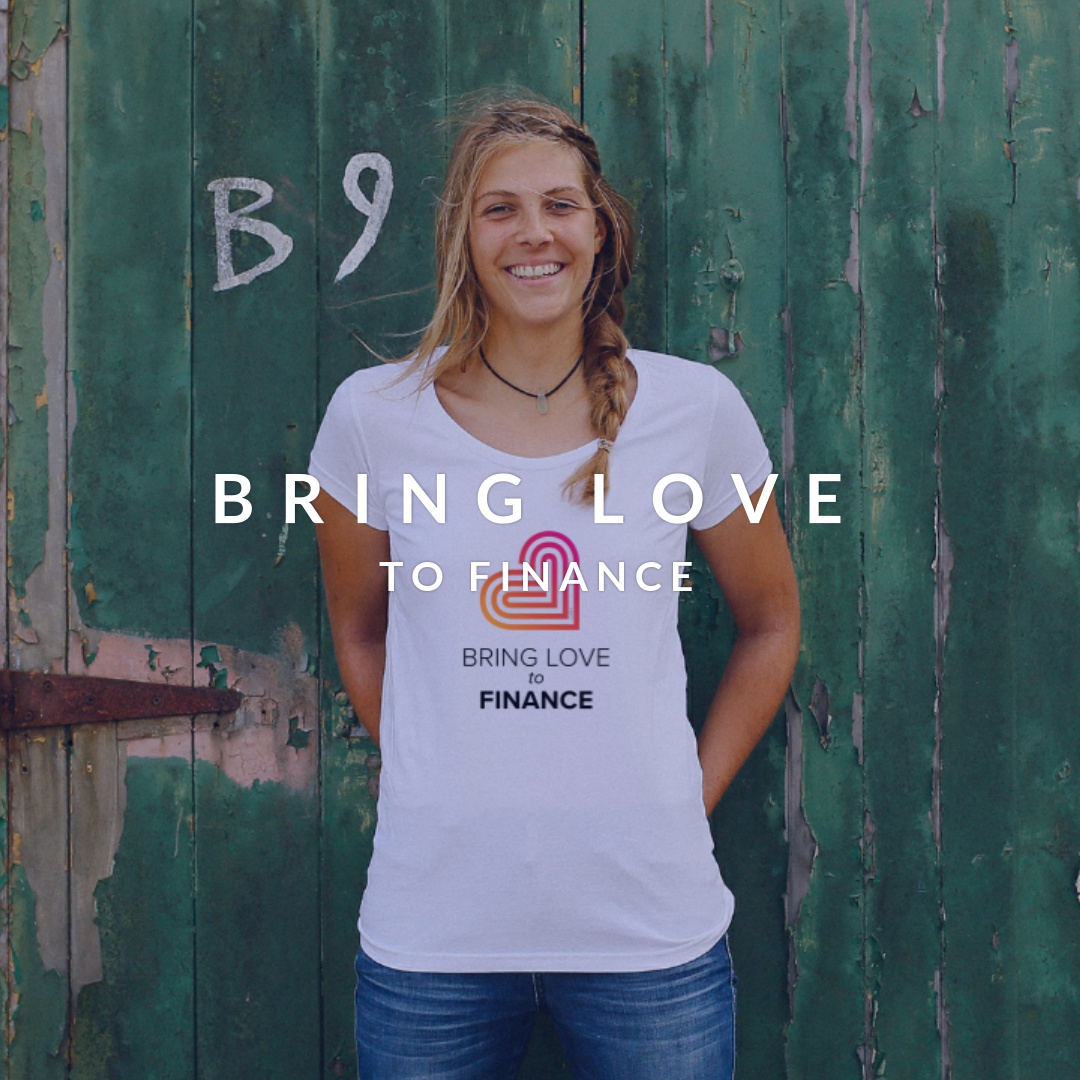 We - warriors of financial industry who fight for friendly and user-centered services love what we do and we do what we love. Wear "Bring Love To Finance" T-Shirt to show everyone that finance industry also can be full of passion and excitement because of such people like you.
Keep Banking Simple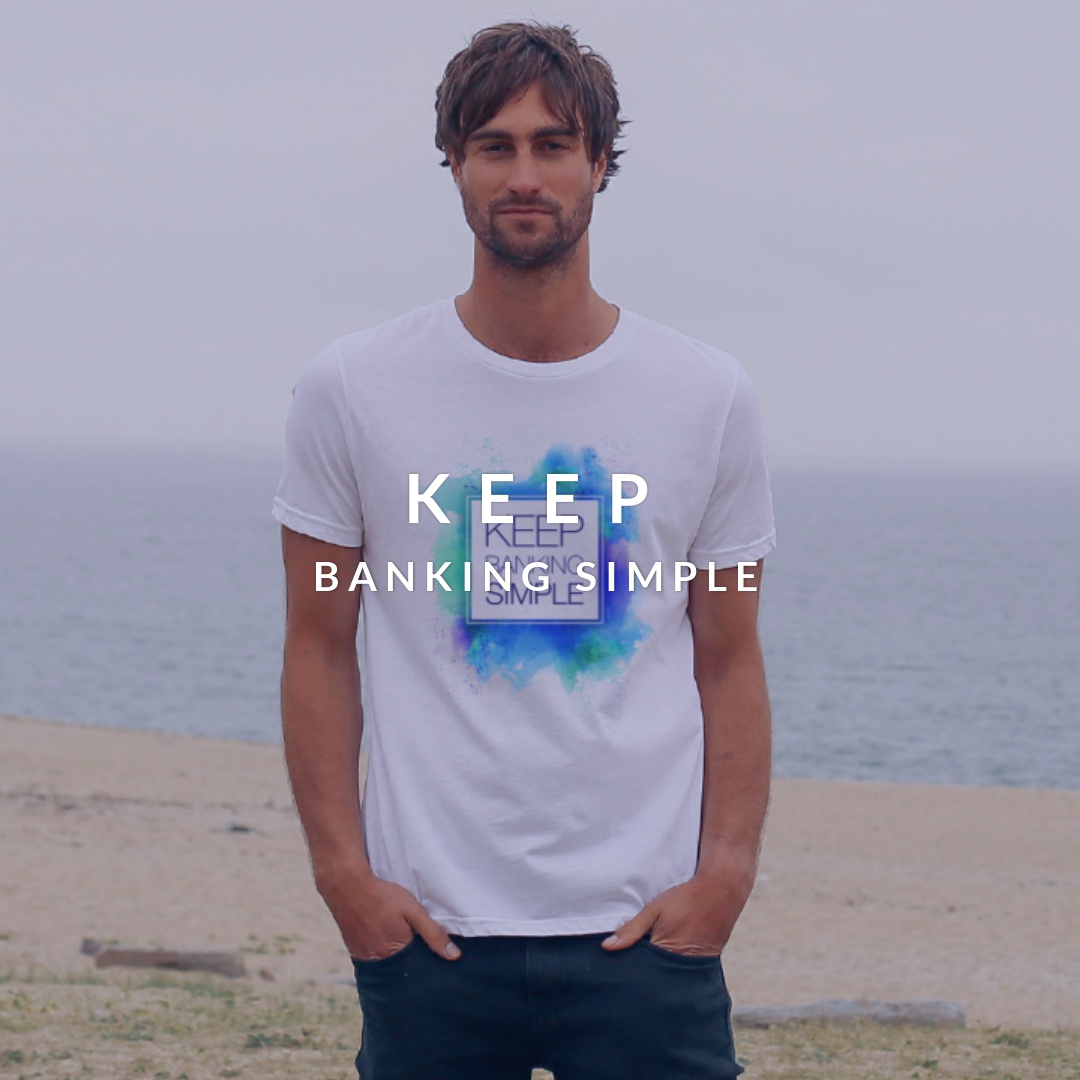 Why should finance stay so complex? Let's make it intuitive and clear for every customer. Banking should improve our life quality by making it easier and more pleasant, not the other way around. Remind everyone about this by wearing "Keep Banking Simple" T-Shirt at the next event.
Banking Tested On Grandpa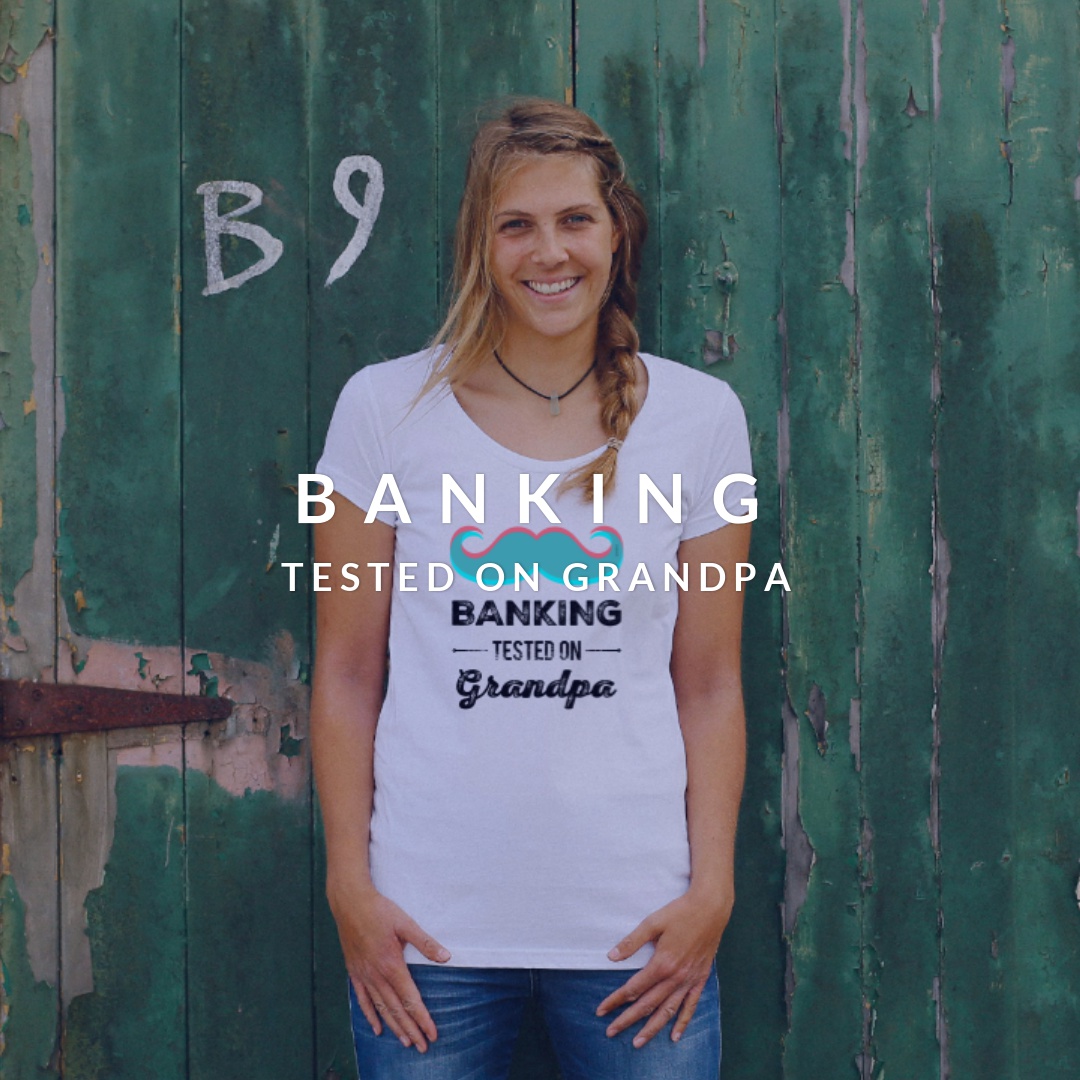 No more complex and difficult digital banking services. Like any other services, it should be user-centered and accessible for everyone. To check this out just test your solution on grandpa. Is it clear enough to pass? Then you are on the right way and can wear "Banking Tested On Grandpa" T-Shirt.
Finance Rocks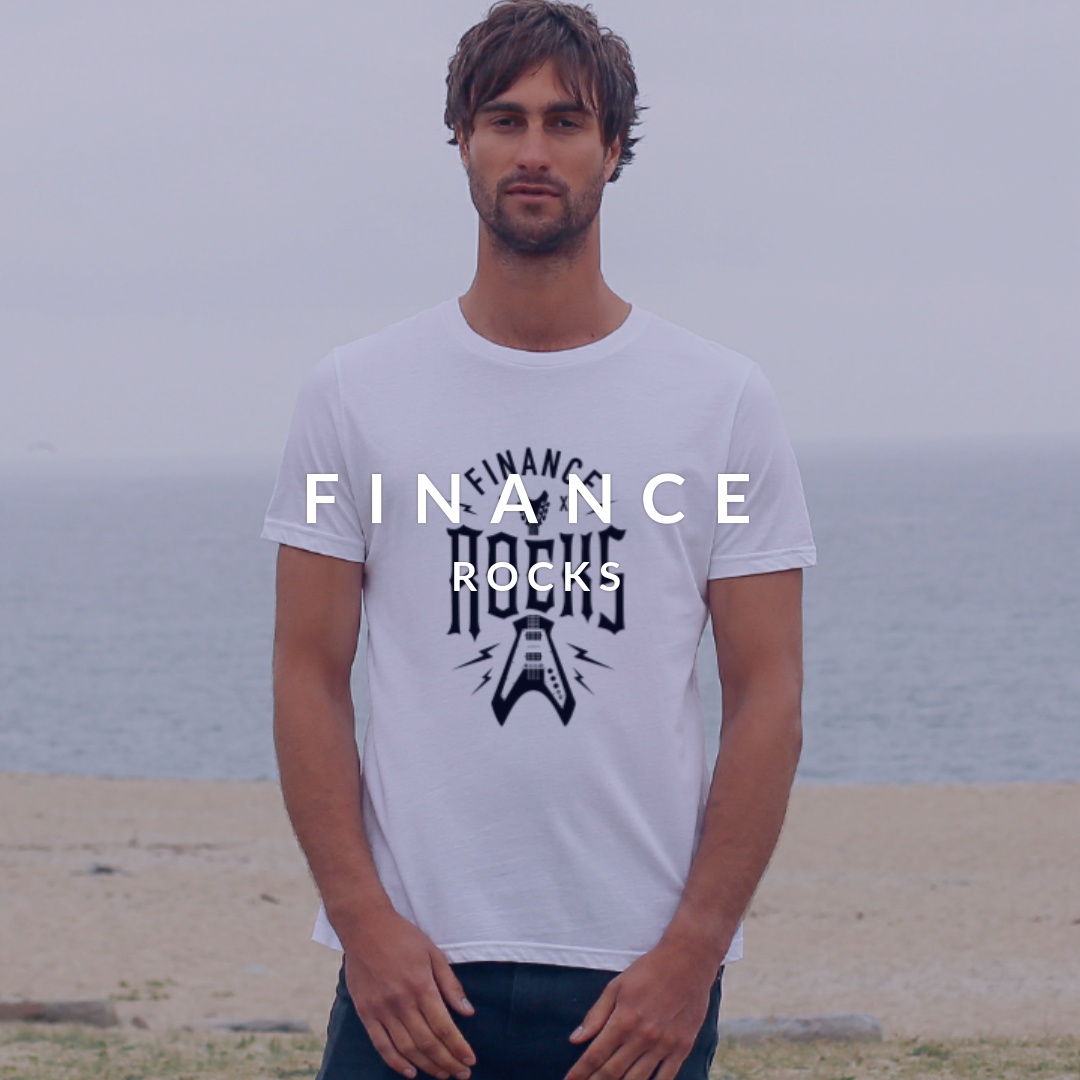 Make it loud - bring some noise to banking. Banking needs their own rock stars who delivers fresh vision more than ever. The industry needs drive and mojo to disrupt legacy and make changes viral. Have you always dreamed to be a rock star who challenges the world? The "Finance Rocks" T-Shirt will suit you well.
These exclusive T-Shirts are available for males and females in UXDA Apparel Shop.
Get UXDA Research-Based White Paper "How to Win the Hearts of Digital Customers":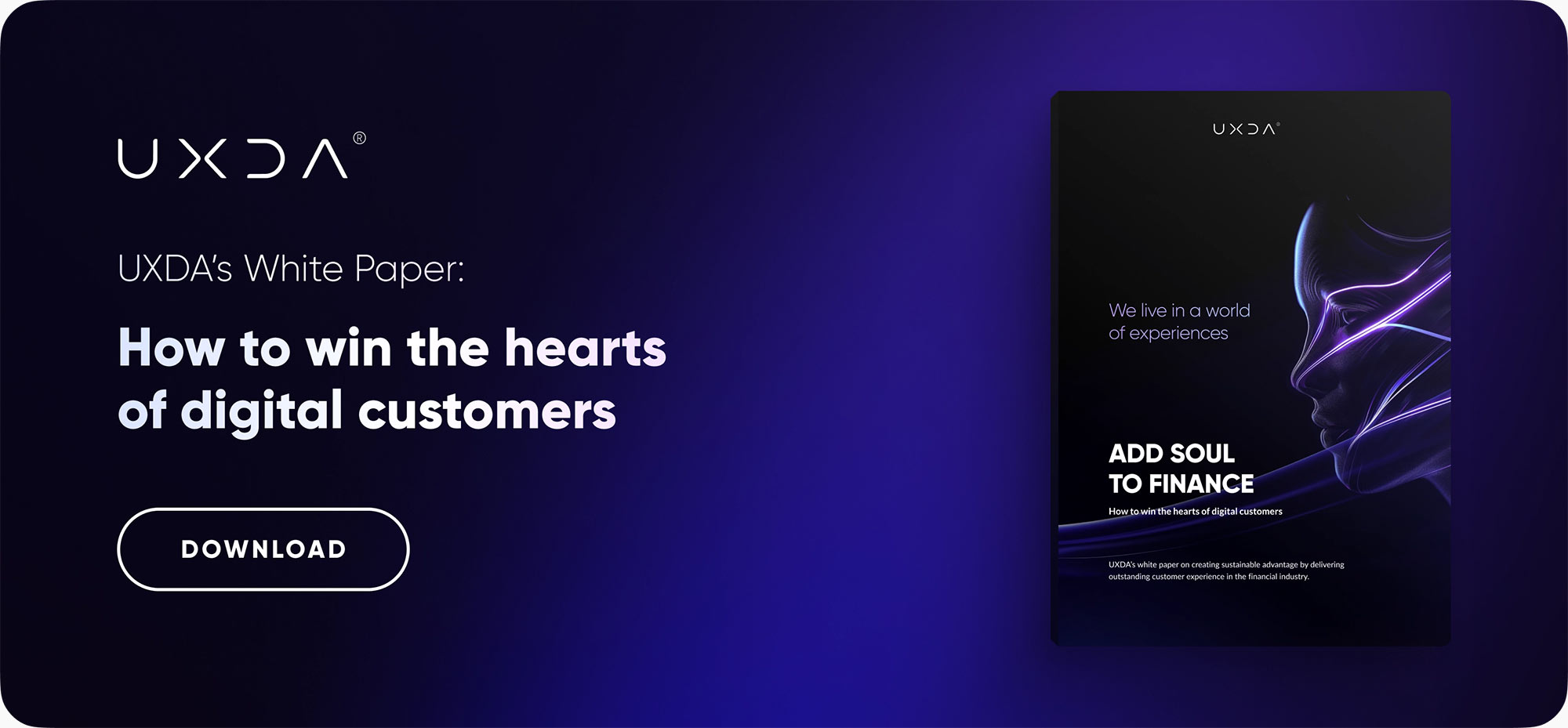 If you want to create next-gen financial products to receive an exceptional competitive advantage in the digital age, contact us! With the power of financial UX design, we can help you turn your business into a beloved financial brand with a strong emotional connection with your clients, resulting in success, demand, and long-term customer loyalty.