On the 1st of September, an online ceremony of UX Design Awards 2022 took place in Berlin, organized by leading German design institution International Design Center Berlin (IDZ). It highlights innovative user experience solutions from around the world. During the awards, it was announced that UXDA has received the Product Award for the Goalry financial user experience design.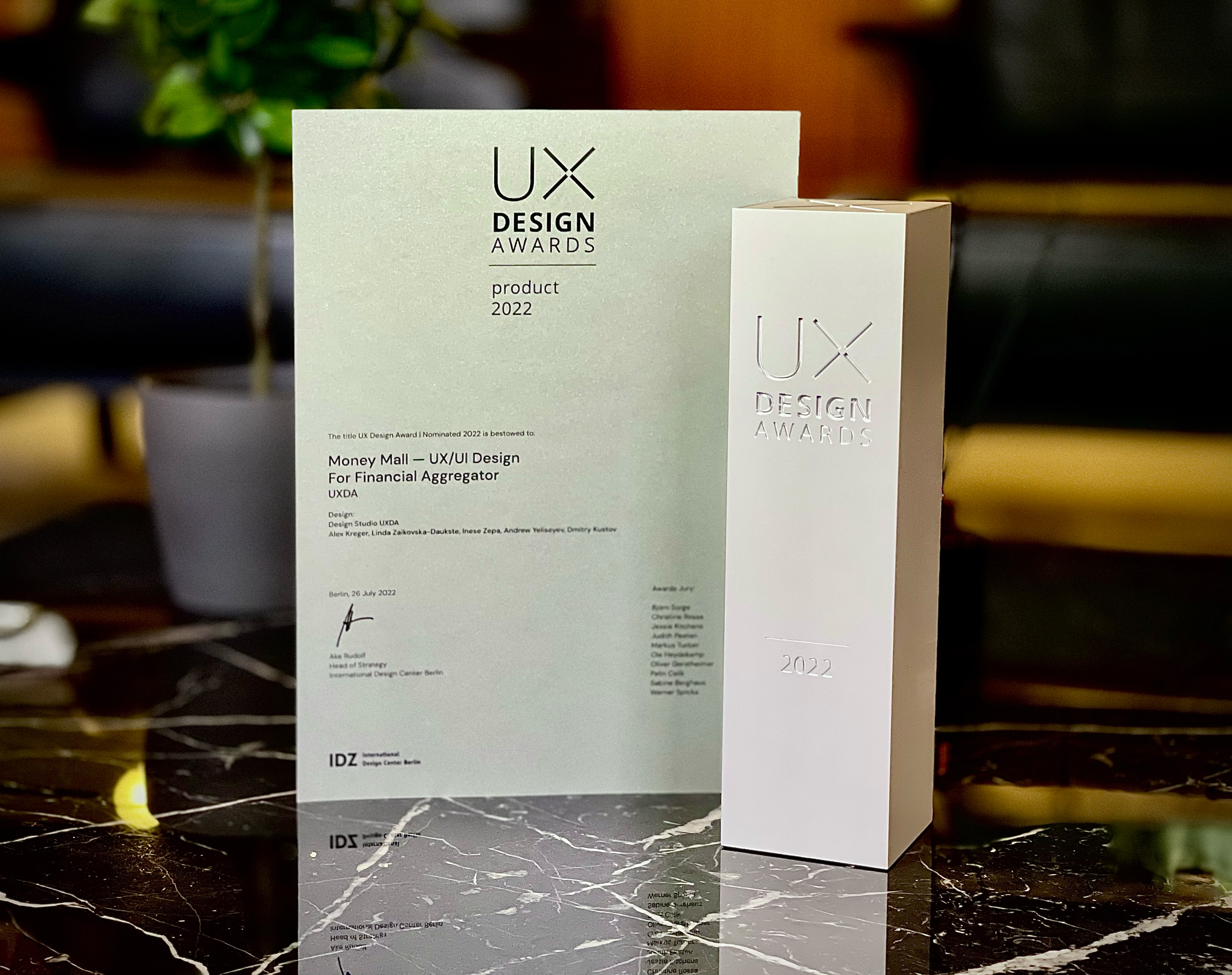 UXDA won the UX Design Award with its innovative design solution for the Goalry Fintech startup from Los Angeles, California. Goalry is a financial management platform based on a mall experience, that allows customers to browse various financial "shops" via desktop and mobile devices. With the Goalry experience users' financial goals are supported by a social community on the first floor, educational opportunities are available with tutors and experts on the second floor, and financial stores for bills, insurance, taxes, investments, and other financial matters placed on the third floor.
The UX Design Awards 2022 jury included leading user experience experts from Philips, Siemens, Robert Bosch and Deutsche Telekom AG. This year's nominees include leading brands such as AUDI AG, Samsung, AutoScout24, Lenovo, Deezer, Hitachi, Arab Banking Corporation, and others.
"We are honored to be recognized for our work by receiving the luxurious UX Design Awards 2022. Being awarded by a jury of world-knowed UX experts is a significant recognition of the efforts that took us 6 months to design an innovative money mall experience for Goalry. Thanks to the UXDA team for being able to do this, and for creating something special and soulful where many people think it is impossible." says Alex Kreger, the CEO of UXDA.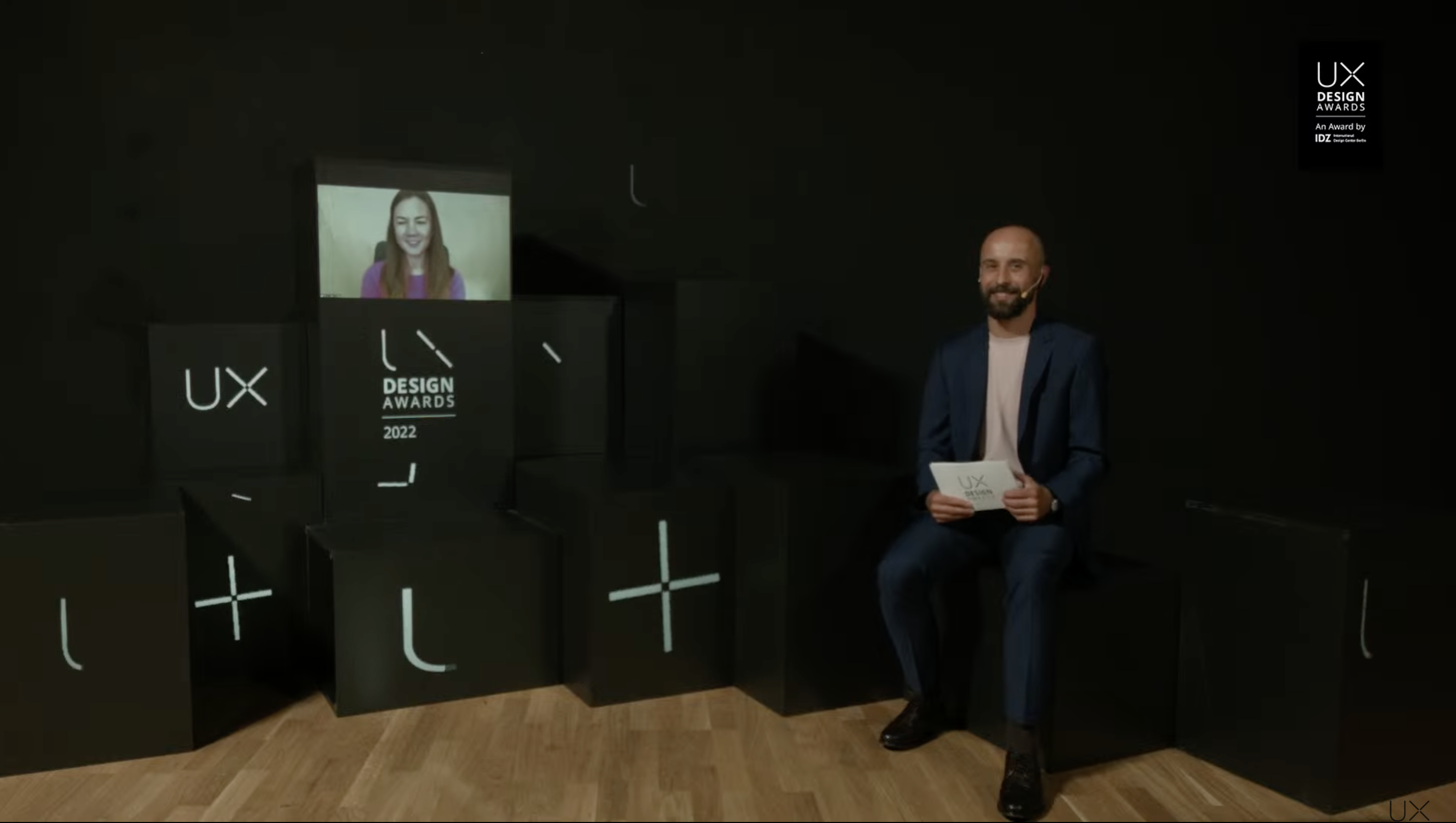 UXDA's Lead UX Architect Inese Zepa receiving the UX Design Awards 2022 via an online ceremony.
UXDA has previously received multiple international awards for its financial product design, including Banking Technology Awards, IF Design Awards, A'Design Award, Muse Creative Awards, International Design Awards, DNA Paris Awards, European Business Awards, Summit International Awards and also the renowned Red Dot Design Award nomination.
Get UXDA Research-Based White Paper "How to Win the Hearts of Digital Customers":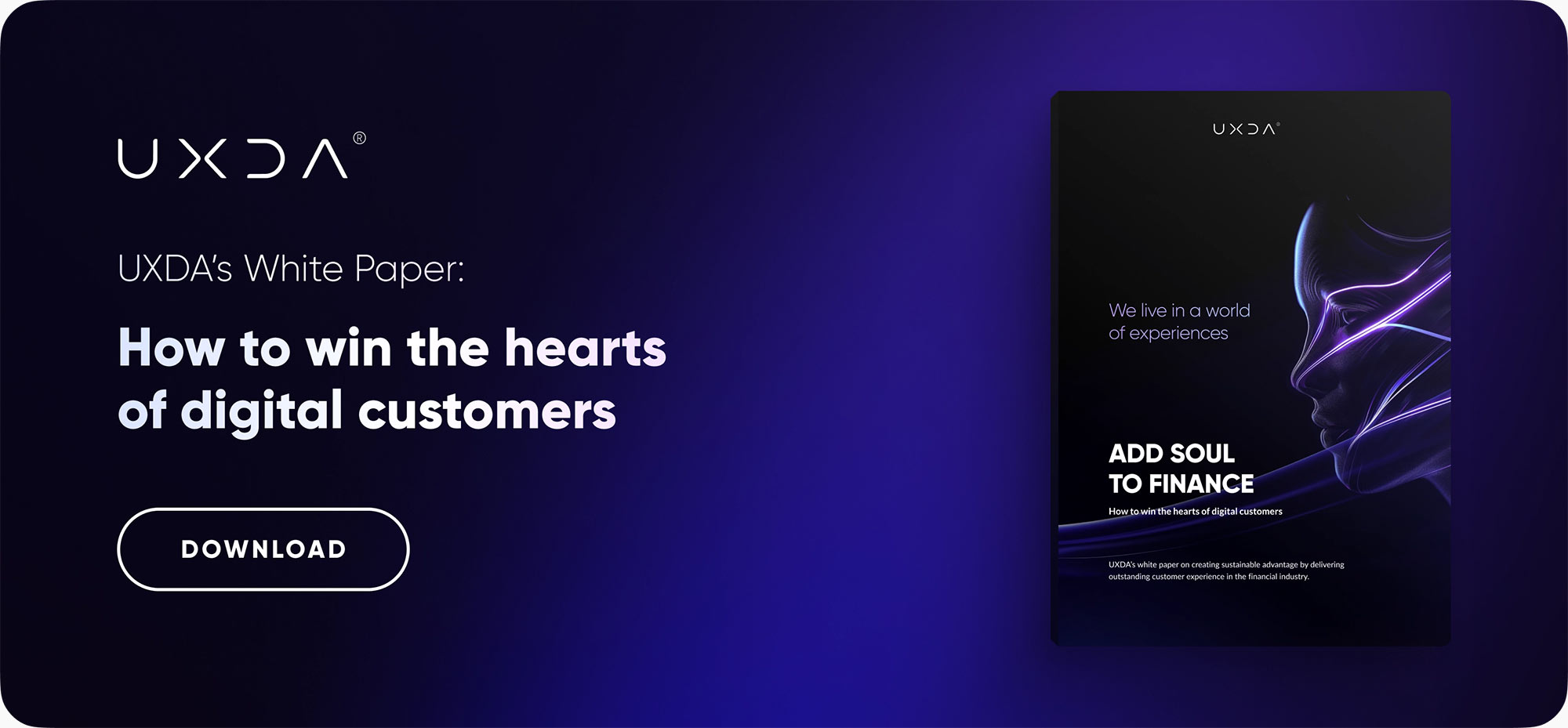 If you want to create next-gen financial products to receive an exceptional competitive advantage in the digital age, contact us! With the power of financial UX design, we can help you turn your business into a beloved financial brand with a strong emotional connection with your clients, resulting in success, demand, and long-term customer loyalty.