A season full of accomplishments for UXDA! We are proud to become the winner of the prestigious DNA Paris Design Award. UXDA triumphed in the category of Graphic design/UI Design competing with creative and innovative design works from all around the world.
UXDA Is Awarded With the DNA Paris Design Award
Hundreds of participants were evaluated by an international jury of world-famous design experts from Hong Kong, USA, Sweden, Italy, France, Ukraine, Norway, Russia, Spain, South-Africa, Egypt, Thailand, Mexico, and Singapore.
The aim of DNA Paris Design Award is to discover and celebrate fresh and creative designs from all around the world in the categories of Architecture, Interior, Landscape, Product, and Graphic Design.
Today's designers are more creative, multidisciplinary and entrepreneurial than ever. Great design is moving fast and bright ideas pop up everywhere. We bring the best design from Paris to Medellin, Bangkok or Cape Town, HK or NY, Tehran, Marseille or Copenhagen...That's why DNA has been designed as a global, multicultural initiative, right from the start,

as stated by the organizers.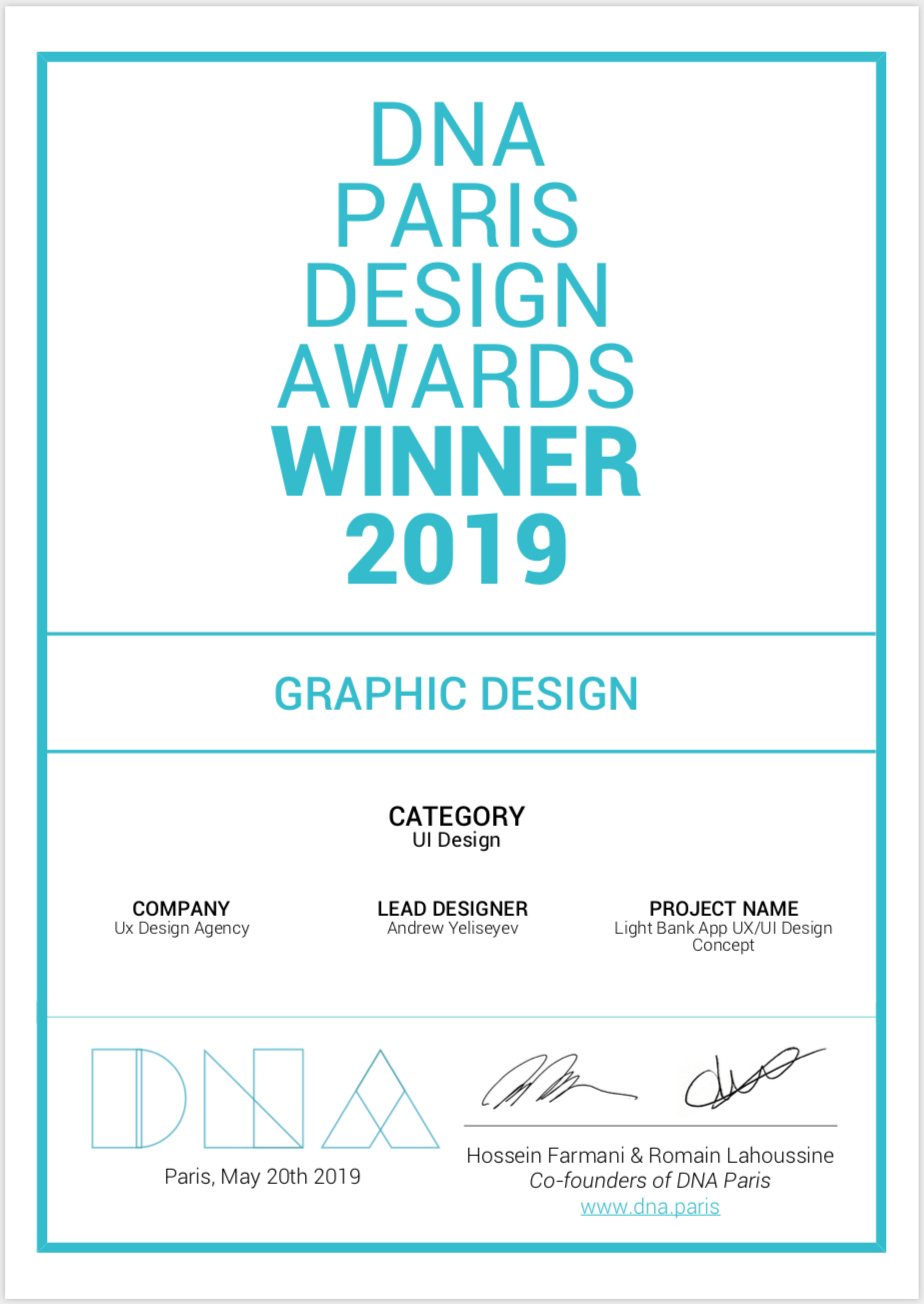 UXDA is a financial user experience and user interface design agency for banking and FinTech that executes design thinking in the financial industry. UXDA's mission is to humanize financial services by improving user experiences through designing simple, beautiful and useful financial interfaces instead of complex, boring and not user-friendly.
Get UXDA Research-Based White Paper "How to Win the Hearts of Digital Customers":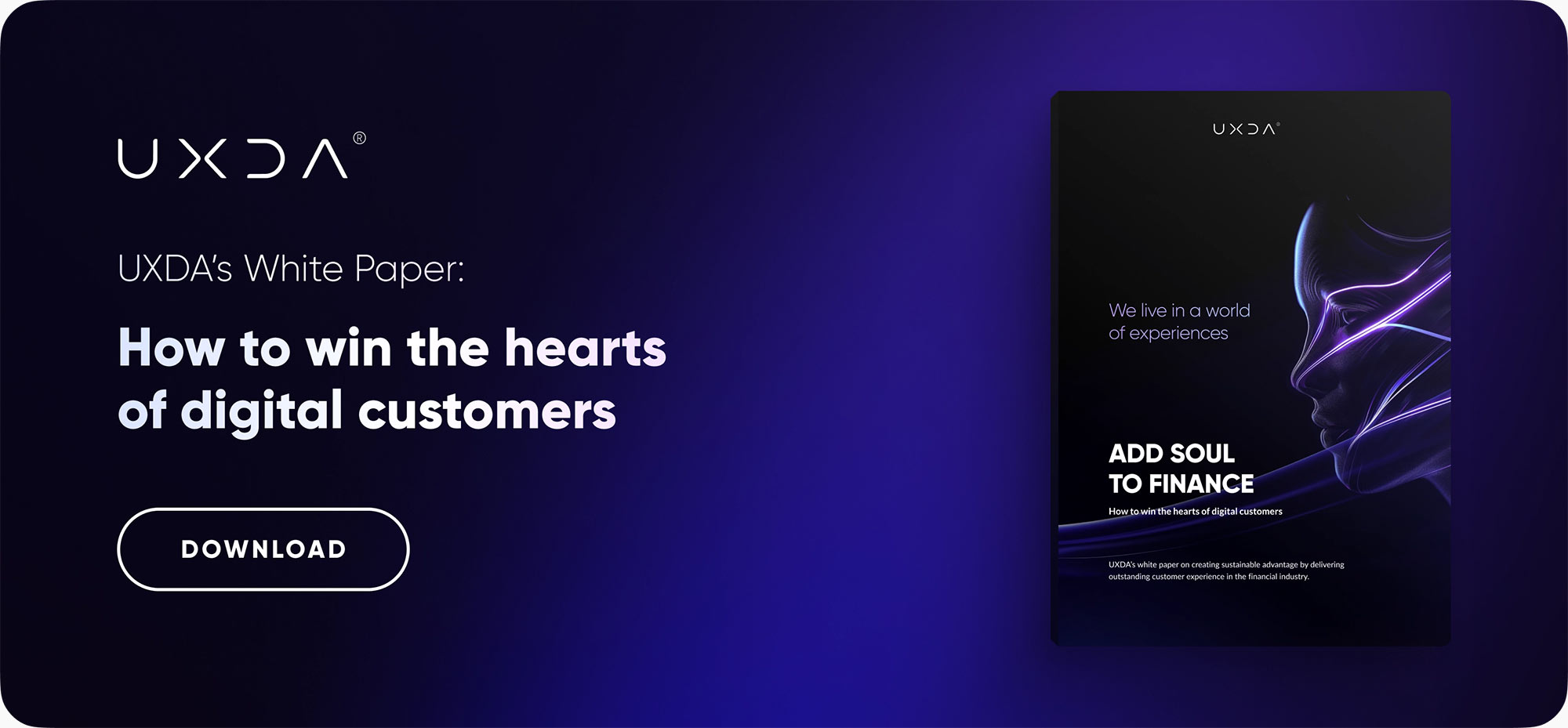 If you want to create next-gen financial products to receive an exceptional competitive advantage in the digital age, contact us! With the power of financial UX design, we can help you turn your business into a beloved financial brand with a strong emotional connection with your clients, resulting in success, demand, and long-term customer loyalty.