The Manifest business guide announced that UXDA has been ranked as one of the top twenty user experience agencies in the world according to the Manifest and their sister company Clutch research.
UXDA - One of the TOP UX Design Firms Focused on Banking & Fintech Only
The Manifest is a company that conducts research into business to business companies across different industries including user experience agencies. Their sister company, Clutch conducts in-depth research into these businesses by collecting client reviews and having in-house subject matter experts look at their business services and review them. After stringent reviews of 2495 firms from all over the world, UXDA was ranked as one of the top twenty user experience firms and we are thrilled to receive the honor.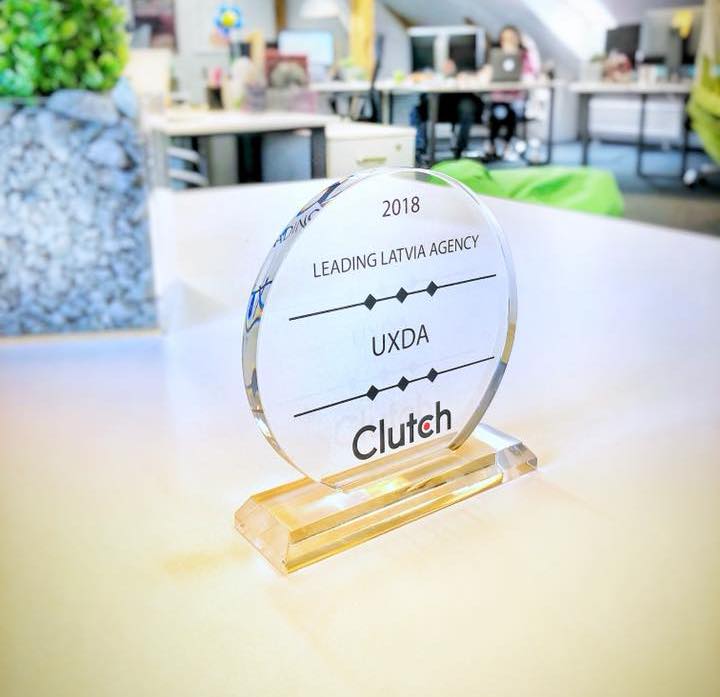 Clutch also recently included UXDA in a list of top business service providers in Latvia. We're happy that clients reviewing us through Clutch platform has gotten us this great honor. UXDA most recent reviewer on Clutch said about the way agency work:
"We were impressed by their specialization and the fact that they have all the tools, equipment, and processes to do what we wanted. They aren't a generalized design agency. I thought their process for feedback and follow-up was superb. The whole team knew what they were talking about."
Here at UXDA we pride ourselves on UX design that we exclusively provide to the Fintech and banking sectors across Europe and the world. From our humble beginnings in 2012 to work with some of the best of the best in the financial sector. Over the course of our life as a company, we have designed for digital banking, fintech, payments, lending, cryptocurrency, and several other types of financial businesses. Each of more than 50 of our clients had unique needs and we took it upon ourselves to both meet their expectations and exceed them.
In Clutch reviews, UXDA clients say that when it comes to UX design for the financial industry, there's nobody better than UXDA dedicated team. We appreciate it, and to ensure that our team accumulated experience in not only UX design but also finance, business analytics, and international business. This expertise has allowed us to both serve our core market more effectively, as well as find and exceed the specific needs our client companies require.
We encourage any company in the financial sector who wants to deliver to their customers the best possible user experience to explore financial UX insights in UXDA blog, gain inspiration from financial UI designs and contact us in case of design challenge that matches UXDA focus. We're excited for what the future holds!
Get UXDA Research-Based White Paper "How to Win the Hearts of Digital Customers":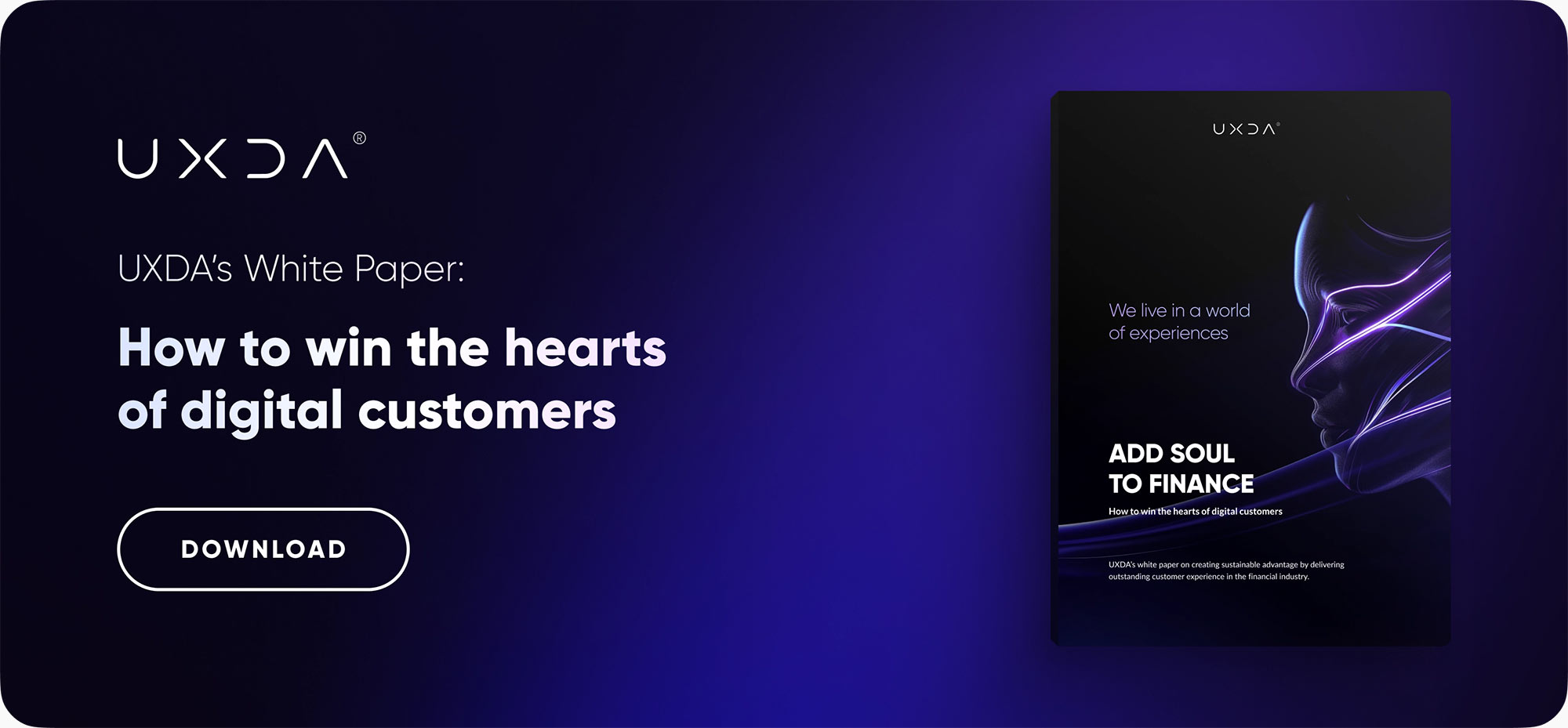 If you want to create next-gen financial products to receive an exceptional competitive advantage in the digital age, contact us! With the power of financial UX design, we can help you turn your business into a beloved financial brand with a strong emotional connection with your clients, resulting in success, demand, and long-term customer loyalty.