UXDA, the pioneering financial product design agency, has won two prestigious Red Dot Design Awards for its exceptional work in designing the banking super app my.t money for Mauritius Telecom, the largest telecommunications company in Mauritius.
By winning the Red Dot Design Award in the Finance App and User Experience Design category, UXDA has achieved a significant milestone, becoming the world's first financial product design agency to be recognized by TOP3 global product design awards: Red Dot Design Award, IF Design Award and A' Design Award. These global competitions are judged by famous design industry professionals and experts with the highest standards and dozens of years of experience in selecting the best designs from thousands of submissions. Therefore, these awards in the top three global competitions indicate that the level of UXDA digital product design meets the highest international standards.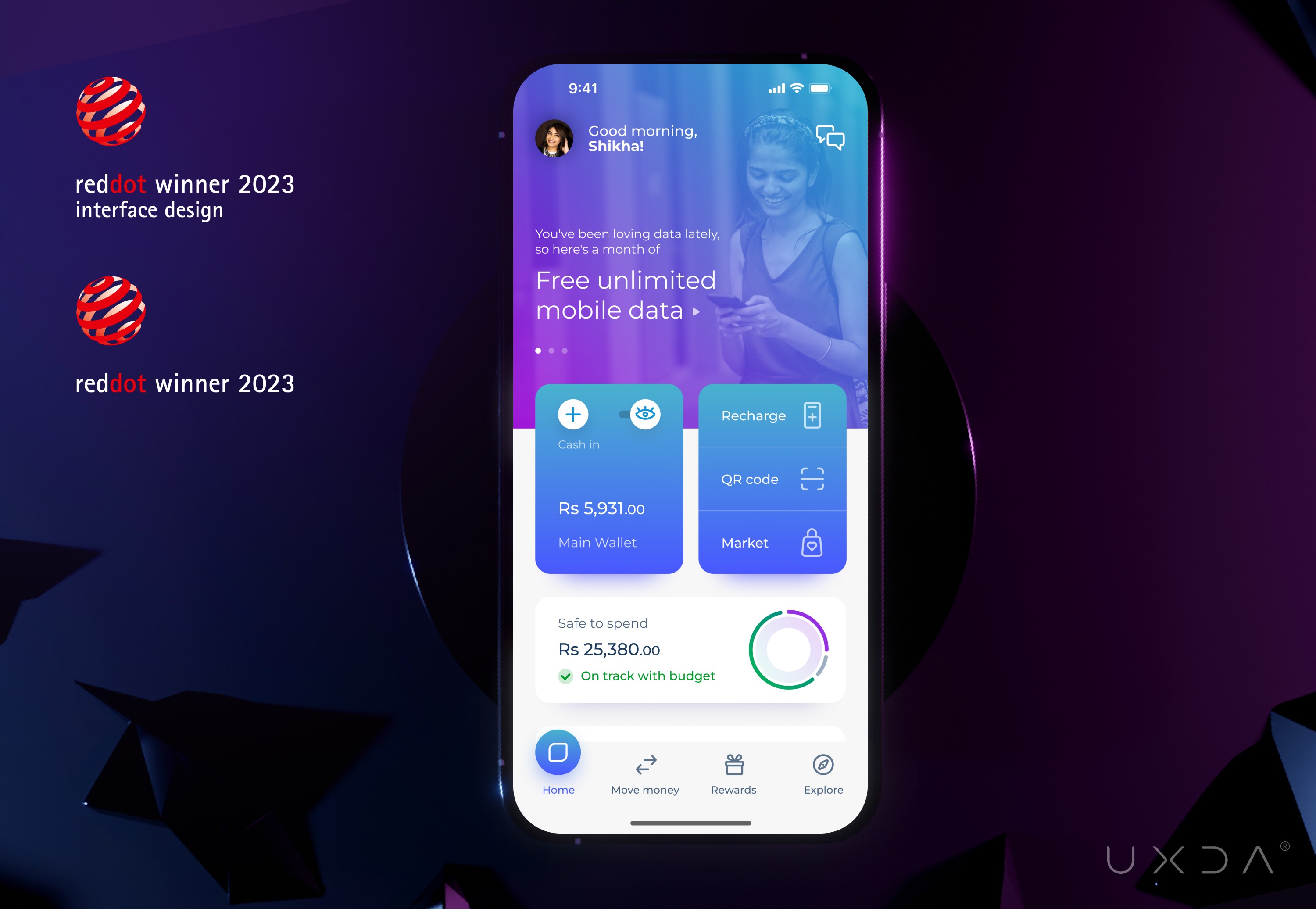 The Red Dot Design Award is considered the most coveted design award in the world, and it's not easy to get one, since every year 20,000 works from 60 countries are submitted into the competition, and the jury of international design leaders and academics selects only the best works. That's why the world's largest brands, such as Apple, Bang & Olufsen, Sony, Dyson, Bose, LG, Samsung, Philips, Lenovo and many others place the Red Dot seal in their advertising and on the packaging of their products after winning as a mark of excellence. Previous winners also include premium designs by Ferrari, Mercedes-Benz, BMW, Porsche, Maserati and Bulgari.
Financial products play a vital role in people's lives, and we believe they deserve the same level of thoughtfulness and attention to detail as the world's best premium products. That's why the UXDA team is so passionate about delivering innovative, intuitive and visually appealing financial solutions. Our goal is to revolutionize the way financial services are experienced, and this recognition from the Red Dot Design Award reinforces our commitment to driving positive change within the financial industry.

Alex Kreger, Founder and CEO of UXDA
The my.t money Super App was designed as a groundbreaking solution for modern Mauritians, streamlining their lives by providing an all-in-one platform to address both financial and lifestyle requirements. Instead of managing multiple apps and services, this innovative super app from Mauritius Telecom empowers the Mauritian community within a single, user-friendly interface.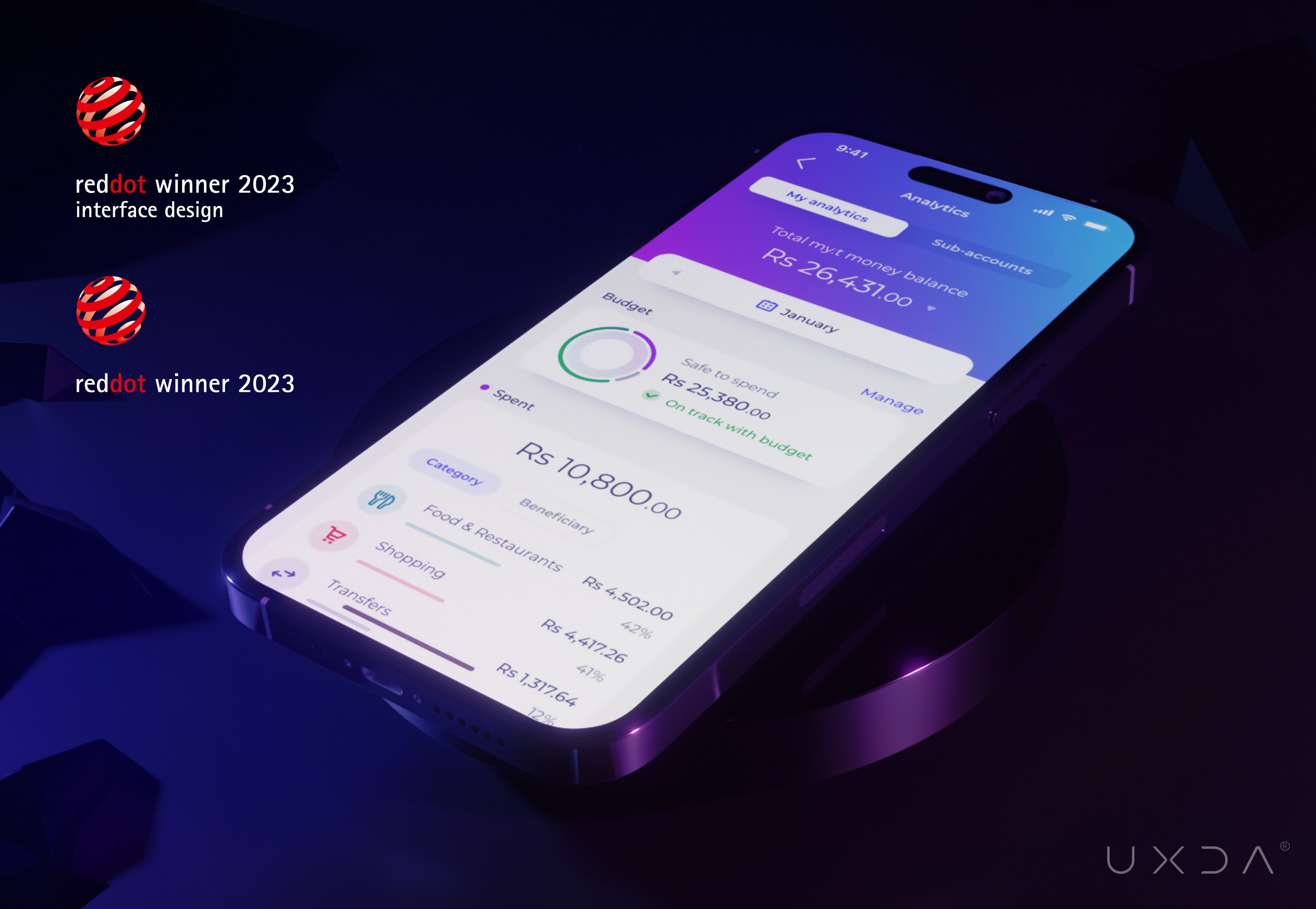 To achieve this seamless integration of various services without overwhelming users with complexity, UXDA's challenge was to create a mobile banking app that offers rich features while ensuring a smooth user experience. This required thoughtful planning, exploration, prioritization and the validation of hundreds of user scenarios.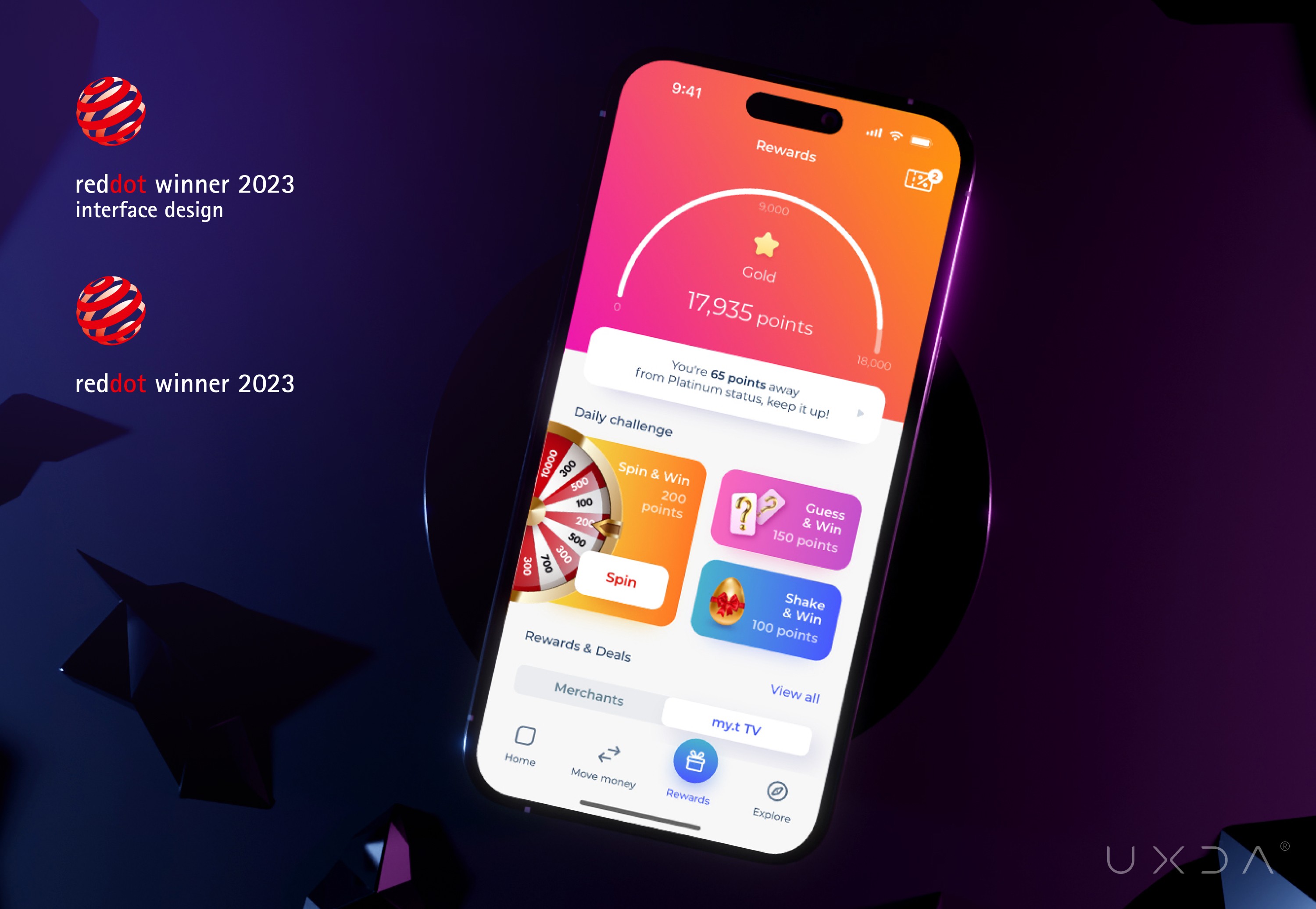 The result is a game-changing banking super app that empowers modern Mauritians to take control of their financial and lifestyle needs conveniently in one place. The my.t money Super App is not just a convergence of services; it is a testament to the power of user-centric design, simplifying and enhancing the lives of Mauritians.
Why do Mauritius Telecom and other leading companies from 36 countries order the design of their digital financial products in UXDA? Since our company was founded 8 years ago, the UXDA team has set the highest bar possible in the design quality we create. And now we celebrate the fact that UXDA's design team delivers to the highest product design standard – the Red Dot Design standard.

Linda Zaikovska-Daukste, Co-Founder and COO of UXDA
The Red Dot Award was established in 1955 and has three Red Dot Design Museums located in Essen, Singapore and Xiamen. In the design community, the Red Dot Design Award is considered the highest award in product design, as the Oscar does for the movie industry. It evaluates product design across various industries based on innovation, functionality and user experience criteria. And winning two Red Dot Design Awards for UXDA at the same time proves its financial product design excellence and serves as a testament to the innovative and user-centric approach adopted by UXDA in creating exceptional financial products.
With the Red Dot Design Award added to its collection of 25 international design accolades, UXDA continues to lead the way in shaping the future of financial product design. Through its human-centered design approach, UXDA focuses on creating intuitive and engaging financial products that drive customer satisfaction, loyalty and growth. The agency's commitment to excellence and its innovative approach to creating next-gen financial experiences set new standards within the industry.
Read the full my.t money UX design case study
Get UXDA Research-Based White Paper "How to Win the Hearts of Digital Customers":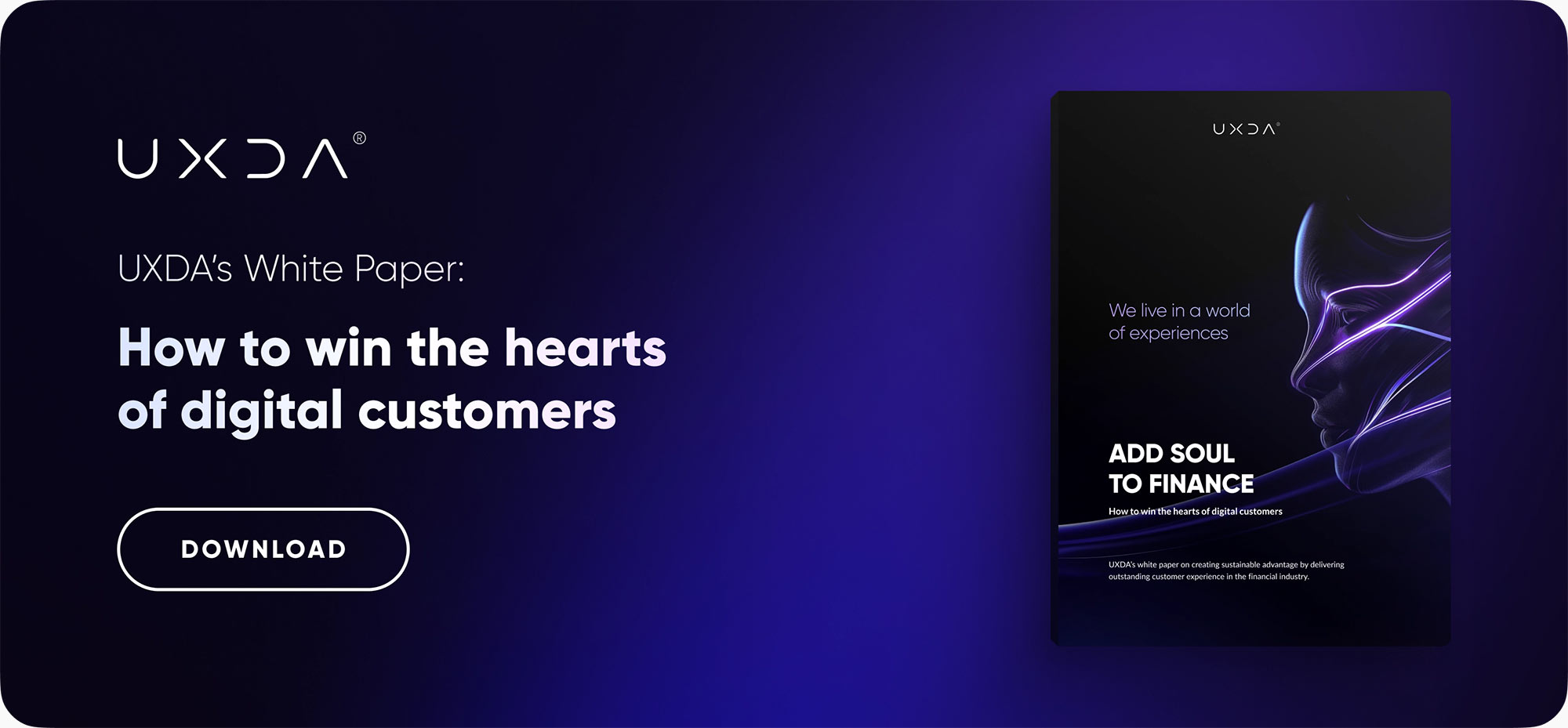 If you want to create next-gen financial products to receive an exceptional competitive advantage in the digital age, contact us! With the power of financial UX design, we can help you turn your business into a beloved financial brand with a strong emotional connection with your clients, resulting in success, demand, and long-term customer loyalty.