We are proud to announce that UXDA is named 'One to Watch' in the business excellence list published by the European Business Awards 2019 - one of the world's largest and longest-running business competitions.
UXDA Awarded in the European Business Awards
UXDA was chosen as a company that demonstrates exceptional achievement, innovation, and uniqueness in the European Business Awards category of Customer and Market Engagement.
This is already the 7th international recognition UXDA has received this season. Influential jurors from the finance, design and business fields all around the globe have praised UXDA's Unique Financial Design Methodology that has been carefully developed during the period of last 10 years.
Regarding the European Business Awards 2019 recognition, UXDA Founder and CEO Alex Kreger states:
We are proud that more and more financial companies all around the world become aware of the impact user-centricity has on the overall success of the business. In our age, only a product that's 100% focused on its user's needs, can survive and conquer the rising competition. If some time ago it was a choice whether to be user-centered or not, now it's the only option.
The European Business Awards is one of the world's largest and most prestigious cross border, cross-sector business competitions. Its primary purpose is to support and develop a stronger, more successful, innovative and ethical business community in Europe, as it believes businesses play a key role in addressing major issues faced across the world. Last year The European Business Awards considered over 111,000 businesses from 34 countries.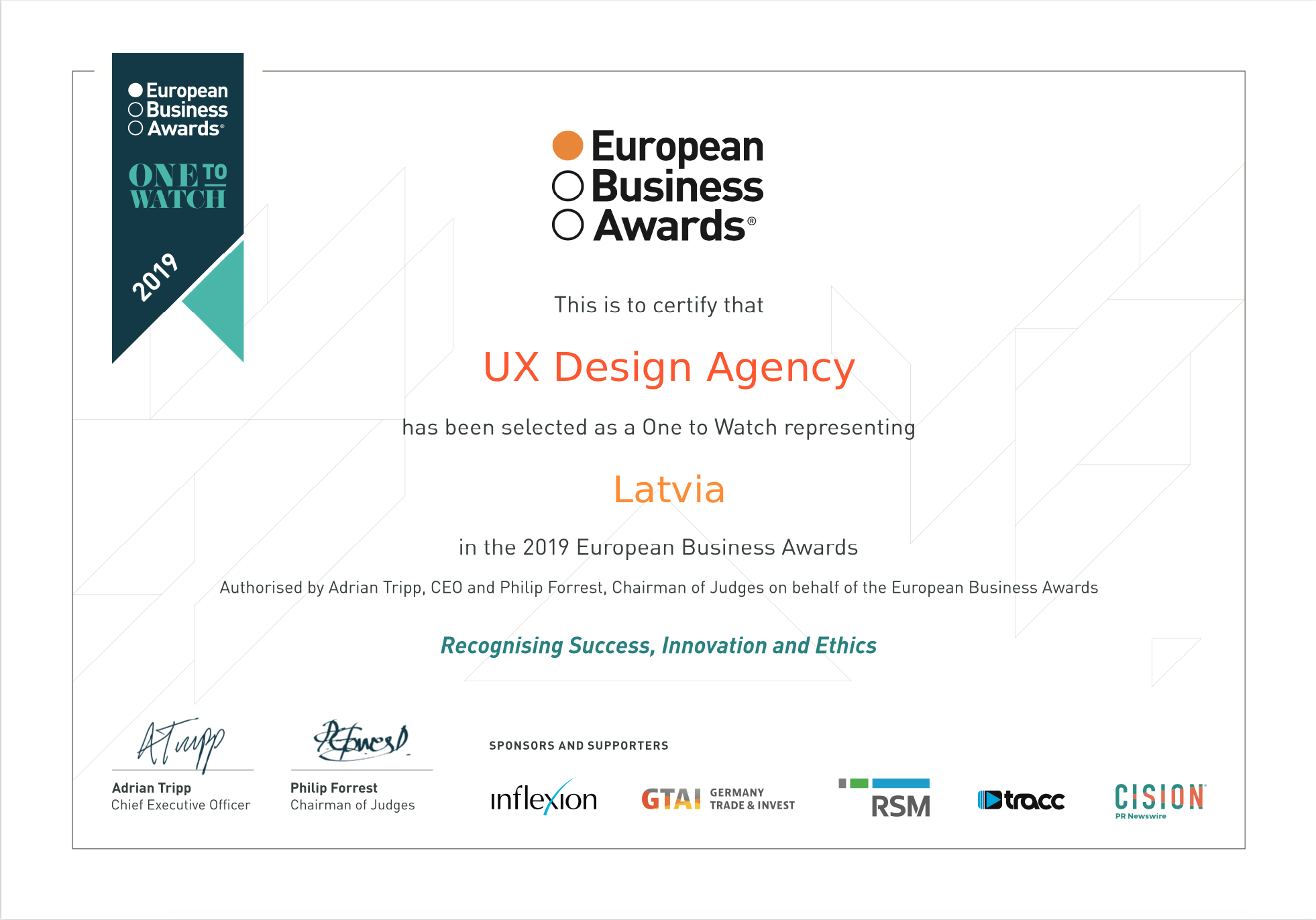 Adrian Tripp, CEO of the European Business Awards points out:
The companies chosen as 'Ones to Watch' are the most inspirational, successful and dynamic in Europe. The talent and tenacity at the heart of these businesses creates jobs and drives Europe's prosperity. This 'Ones to Watch' list of excellence is a benchmark of success for the rest of the European business community.
UXDA will now continue to compete in the "Customer and Market Engagement" category to become a National Winner. If successful, we will then take part in the Gala Final on December 2019, where the final 18 European winners will be announced. So, keep your fingers crossed!

UXDA is the first financial user experience design agency 100% focused on Banking and FinTech only. Digital financial services architected and designed by UXDA are easing the lives of millions of people all around the world. In three years UXDA has served more than 60 well known multi-million financial companies from 23 countries, helping to create products that are greatly demanded and loved by customers.
Get UXDA Research-Based White Paper "How to Win the Hearts of Digital Customers":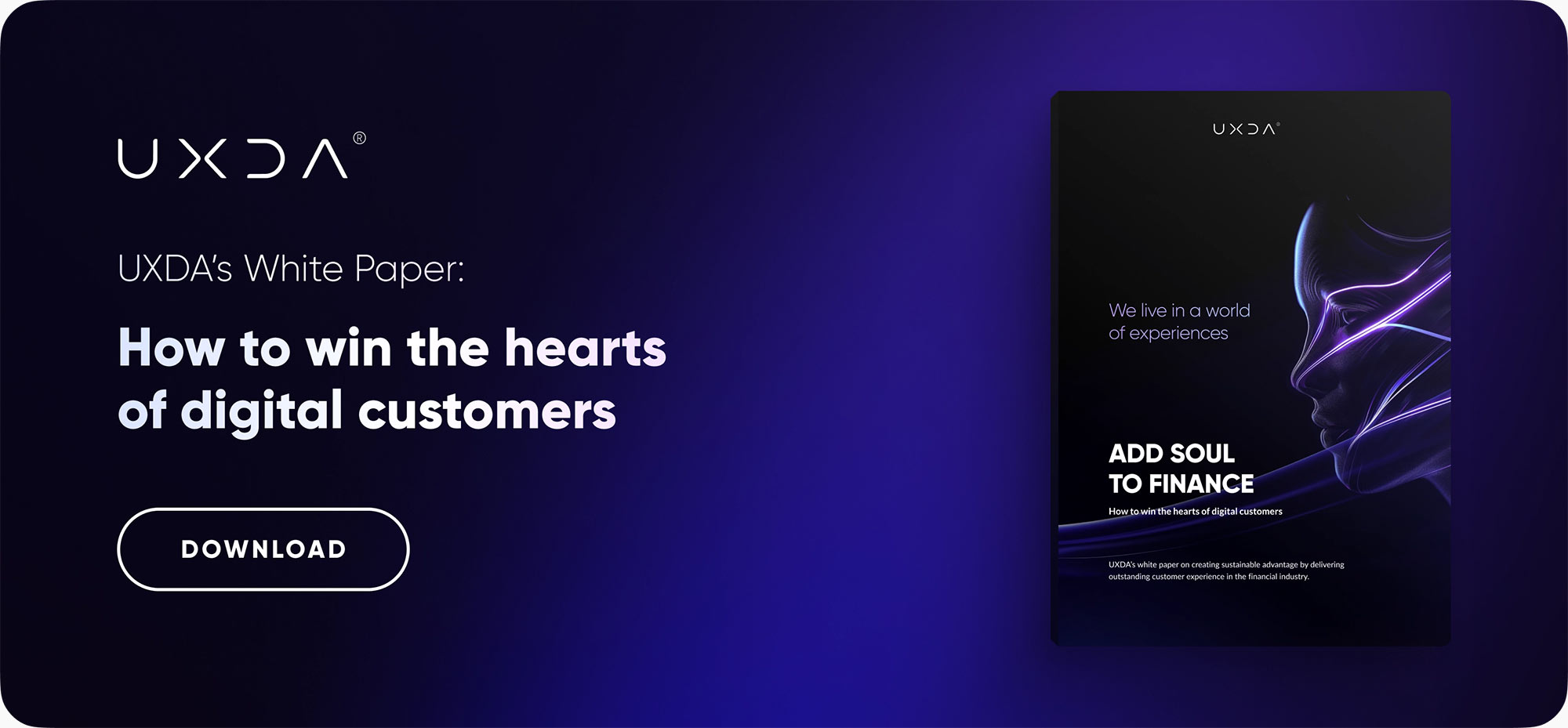 If you want to create next-gen financial products to receive an exceptional competitive advantage in the digital age, contact us! With the power of financial UX design, we can help you turn your business into a beloved financial brand with a strong emotional connection with your clients, resulting in success, demand, and long-term customer loyalty.