We are 'over the moon' to announce that UXDA has received gold at the MUSE Creative Awards in Finance category for UX/UI design concept of "Kids Banking" mobile app.
The app, designed by our team, was awarded along with apps for Ikea and Adidas and became the first mobile banking app to win gold at the MUSE Creative Awards.
In designing this app, the UXDA team combined an e-wallet with a game, education, and task manager, transforming children's first financial experiences into an exciting journey. The main goal was to help parents teach their children about finance in a fun way without conflicts.
The International Awards Associate (IAA), organizer of the 2021 MUSE Creative Awards, has released the list of winners to the public. From 55 countries, as many as 3,942 entries were submitted, and only the elect few emerged victorious.
Famous brands such as Apple, IBM, Microsoft, Netflix, Amazon, Salesforce, Mastercard, Deloitte, Cisco, Hewlett Packard, Accenture, Rolls-Royce, Ferrari, Porsche, Mercedes-Benz, BMW, Lexus, Audi, Nike, Red Bull, Burbarry, Cartier, Harley-Davidson, Samsung have also won the MUSE Creative Awards in previous years.
The MUSE Creative Awards jury panel is composed of respected creative directors from McCann, Saatchi & Saatchi, DDB, Publicis, Leo Burnett, BBDO, MullenLowe.
Check out our Kids' banking case study here.
Get UXDA Research-Based White Paper "How to Win the Hearts of Digital Customers":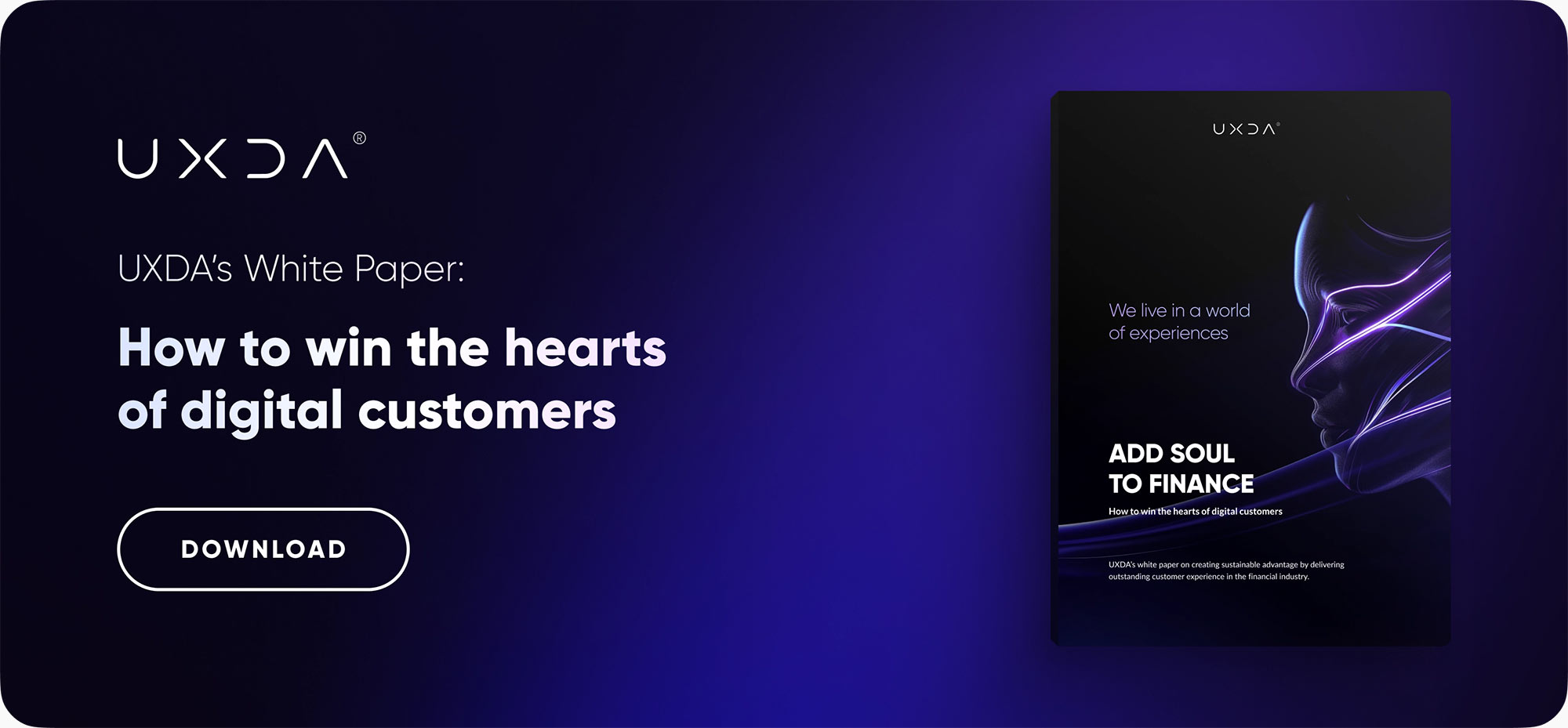 If you want to create next-gen financial products to receive an exceptional competitive advantage in the digital age, contact us! With the power of financial UX design, we can help you turn your business into a beloved financial brand with a strong emotional connection with your clients, resulting in success, demand, and long-term customer loyalty.