In its annual study, Washington D.C. based B2B research firm Clutch analyzed the activities and reviews of 121 UX design agencies worldwide and identified TOP15 leading studios of 2017. According to this published research, financial design studio UXDA for the second time is included in TOP15 agencies worldwide and is the only one directly focused on FinTech and banking industries.
UXDA becomes one of TOP15 world's leading UX agencies
Each company in the category was evaluated on a variety of factors, including their ability to deliver, market presence, and experience. Featured leaders are highlighted below.
Top UX agencies worldwide: Momentum Design Lab, Lollypop Design Studio, Fuzzy Math, Slide UX, Clay, UX Studio, QubStudio, Dreamten, Brave UX, MSTQ, Blink UX, 415Agency, Super User Studio, GobySavvy, and UXDA.
User experience is quickly becoming one of the most sought after services in the digital world. An intuitive and engaging UX can transform an average product into a groundbreaking one,
said Alexa Rosenstein, business analyst at Clutch.
The companies highlighted here have earned their position through the creation of beautiful digital experiences for their clients.
Clutch's research on user experience agencies remains ongoing, and the firm encourages qualified agencies to apply for inclusion in the category. This report is the first in a series highlighting the top UX agencies in cities around the globe.
About Clutch
A B2B research firm in the heart of Washington, DC, Clutch connects you with the agencies and software solutions that can help you enhance your business and meet your goals. Our methodology maps agencies and software solutions based on consumer reviews, the type of services offered, and quality of work.
Get UXDA Research-Based White Paper "How to Win the Hearts of Digital Customers":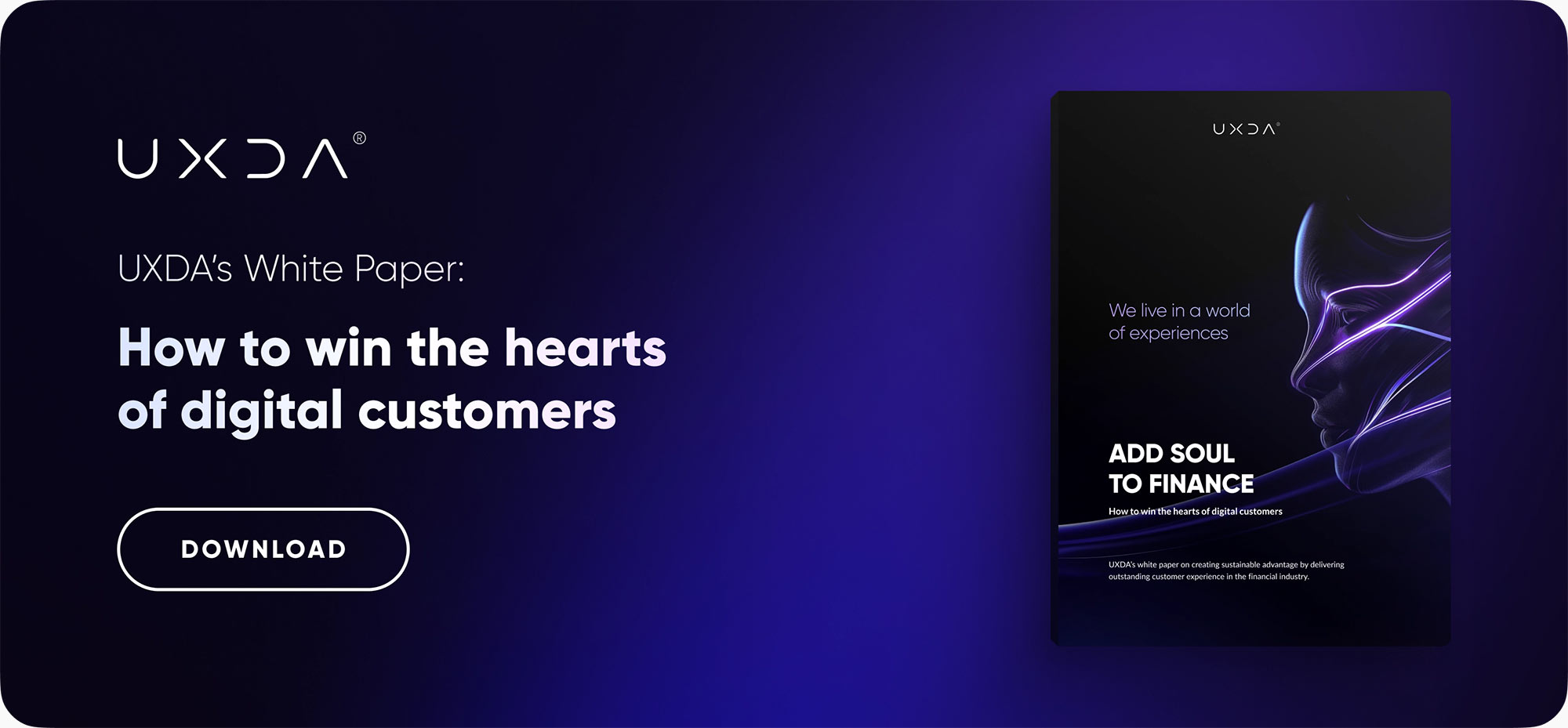 If you want to create next-gen financial products to receive an exceptional competitive advantage in the digital age, contact us! With the power of financial UX design, we can help you turn your business into a beloved financial brand with a strong emotional connection with your clients, resulting in success, demand, and long-term customer loyalty.